Customers
The test campaigns the last few years have generated valuable lessons learned for both TCMs owners, the technology vendors, the institutions and organizations involved and the whole CCS community.
How to get access to test at TCM
The prerequisite for a collaboration in a commercial context, is that the technology must be sufficiently mature (technology readiness level approx. 7-8 based on NASA's definition). TCM holds an emission permit from the Norwegian Environmental authorities. Another prerequisite is to verify that the technology can perform within the limits set in the emission permit. After testing at TCM, the technology should in principle be ready for use in full-scale industrial plants.
Our business development department assists technology companies with information and advice about testing at our facility. We also take part in dialogue with governmental funding entities (ex. NETL, BEIS) and developers of carbon capture projects.
Since 2012, Aker Solutions, Alstom, Cansolv Technologies, Carbon Clean Solutions, ION Clean Energy and Fluor Corporation have all tested their technologies at TCM. In addition, we have provided advisory services to the Norwegian full-scale project, OGCI CI Clean Gas Project and Haifeng CO2 pilot plant.
Lessons learned
The companies involved report valuable lessons learned about how their respective capture solutions work in a large-scale facility, and how to minimize emissions, energy demand and costs.
Typically, the technology providers share as little information as possible about their test campaigns. The vendors newfound knowledge is regarded as trade secrets.
However, the non proprietary MEA campaigns has revealed a whole new insight into important improvements in generic capture technologies. This has benefited of the whole CCS community.
Test campaigns carried out at TCM have been conducted in broad collaboration with key CCS players.
-Experiments are designed and executed with industrial partners representing various industries (electricity generation, municipal waste incinerators, oil and gas industry, steel manufacturing, etc.) to support their CCS projects and their goals in reducing their CO2
-Experiments are designed and executed in collaboration with research institutes (e.g. Sintef) and universities in order to overcome potential technical and operational challenges when operating large commercial CO2 capture plants
This means that the results are of great importance in the CCS professional world and future industries that will use CCS have been watching what it takes to run an efficient CCS facility. There will be more test campaigns in the near future, so new lessons learned will be shared.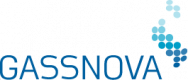 TCM is an important element in Gassnova's CCS Toolbox. Gassnova is proud of being a part of this global arena for testing CO2 capture technologies.

TCM – an important tool for Equinor in the transition to a low carbon future.

Shell is an active partner in TCM because it is a crucial platform to advance Carbon Capture and Storage.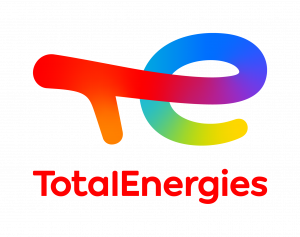 TCM is a cornerstone in TOTAL's strategy to tackle climate change by accelerating the development and adoption of innovative CO2 capture technologies.