Exciting technology development at the 3rd site
The Site for Emerging Technologies at TCM is now playing host to two test campaigns in parallel: MOF4AIR and ACCSESS.
The former entails the use of a new class of crystallised and porous materials to capture CO2, while latter is testing technology that capturing CO2 from post-combustion industrial sources while leaving a minimal environmental footprint.
"It may be hard work, but it is really exciting working on these two projects side by side," says Ahmad Wakaa, while his colleague Roger Solheim adds "This is innovation at the highest level". Wakaa is responsible for the coordination of test activities and subsequently reporting back to clients, while Solheim oversees operations at TCM's third site.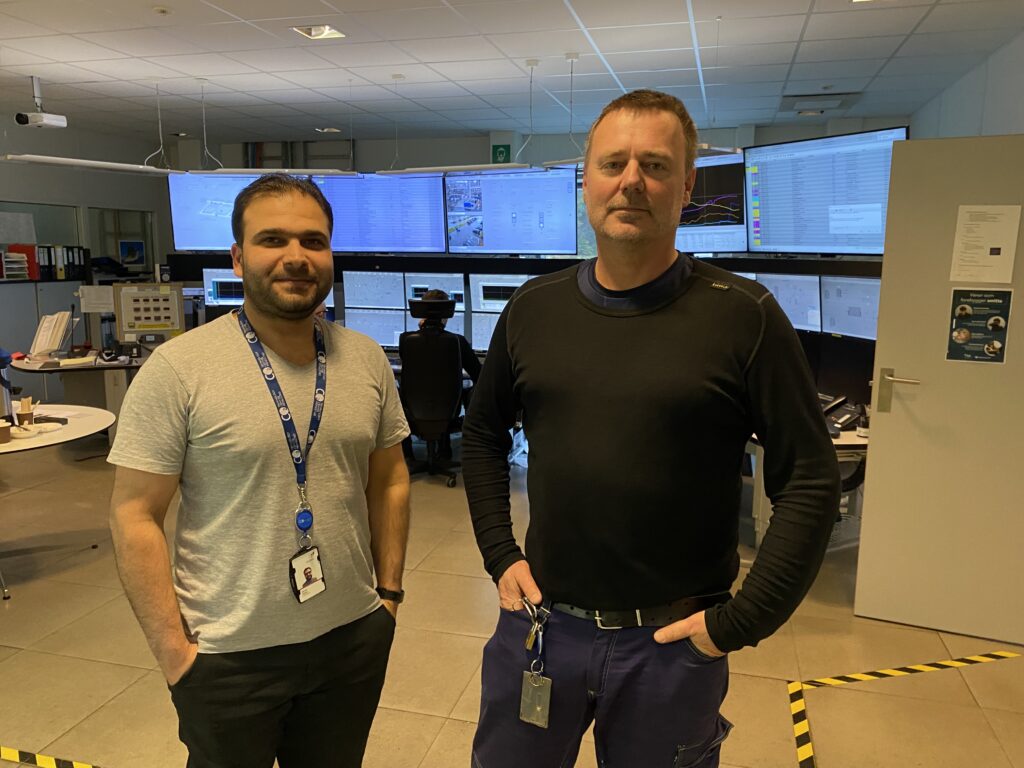 A project financed by Horizon 2020
Solheim gives us a tour of the TCM's new site for emerging technologies to show us what is currently going on. The MOF4AIR test unit is a substantial container emblazoned with the EU flag and an inscription declaring that the project is financed with funds from the Horizon 2020 research and innovation programme.
MOF4AIR stands for "Metal Organic Frameworks for carbon dioxide Adsorption processes in power production and energy Intensive industRies". MOFs are hybrid porous solids that represent a new class of crystallised porous materials. MOF materials take advantage of their high tuneability to create specific adsorption sites that are associated for capturing CO2. Adsorption is a process that occurs when a gas or liquid binds to the surface of a solid or liquid (the adsorbent) and forms a molecular or atomic film (the adsorbate).
The MOF4AIR project is being led by the University of Mons in Belgium and gather fourteen partners from across eight countries. The Norwegian contingent in the project team is made up of both TCM and SINTEF Industry. All partners worked together to develop the CO2 capture process with MOFs from material synthesis at lab scale to the industrial pilot scale. TCM is one of the three demonstration sites where the performance of MOF-based carbon adsorption will be demonstrated for the first time in real operation with CO2-containing flue gas from Equinor's refinery at Mongstad through a six-month test campaign. The objective of the campaign is to capture 90 per cent CO2 and achieve more than 90 per cent purity with relatively low energy consumption. "The results from Lab scale test were promising and we are really looking forward to see the performance of MOFs at this industrial scale with live flue gas" says CO2 Capture Technologist Ahmad Wakaa, who is leading the MOF4AIR project at TCM.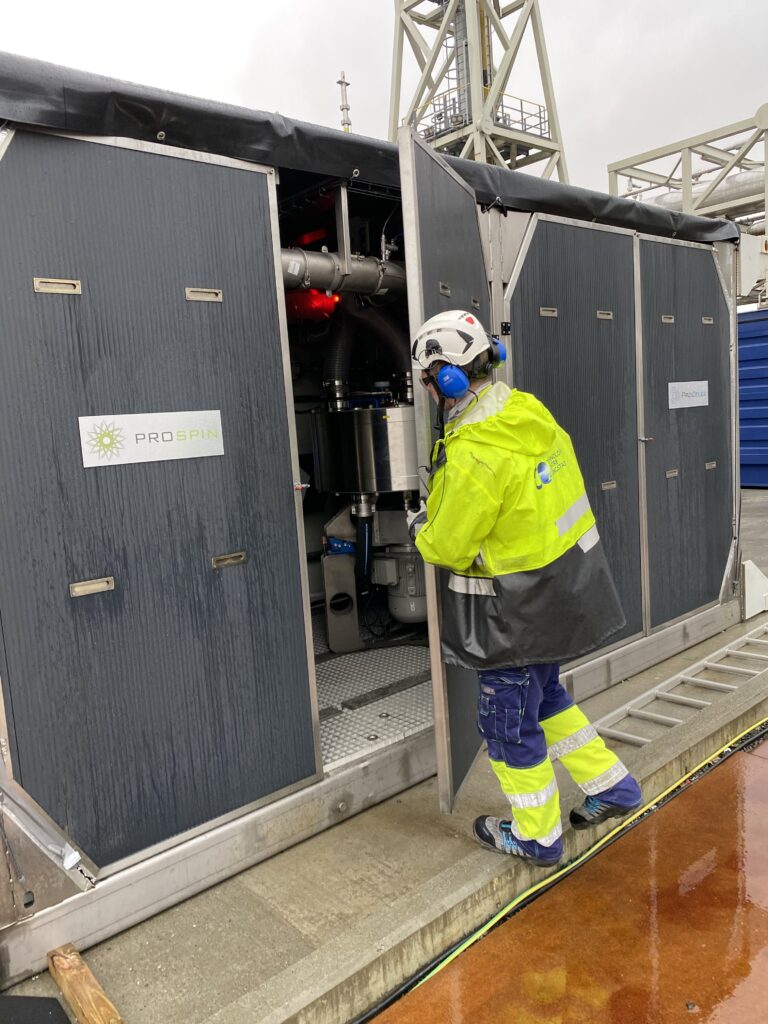 Integrating RPB into the capture process
Next, Solheim takes us to see the unit put in place for ACCSESS, the programme that forms a part of the EU's commitment to achieve climate neutrality by 2050. SINTEF Energy is the coordinator of ACCSESS project. The technology used in ACCSESS project is CO2 solutions technology by Saipem combined with a novel and compact rotary packed bed (RPB) absorber developed by Prospin. CO2 solutions technology is a non-amine, non-toxic enzyme enhanced solvent for capturing CO2. The ACCSESS campaign at TCM will first consist of a month of testing CO2 capture from one of the flue gases at TCM with Saipem's CO2 solutions with the pilot conventional configuration (i.e absorber and stripper columns). A second phase of two months testing where the conventional absorber column will be replaced by the rotary packed bed (RPB).
Solheim then opens the door to what he describes as "the holiest sanctuary" where there is a closed container housing the rotating packed bed (RPB). "The purpose of the test at our New Site for Emerging Technologies is to integrate the RPB absorber into the existing capture process. If this is successful, we will have taken an important step forward in seeking to reduce the environmental disadvantages of capturing CO2," says Solheim.
Once testing campaign at Mongstad is completed, the plan is to transfer the unit to pulp and Paper Mills in Sweden and then to Heidelberg Materials' cement factory in Poland for further testing as a part of the ACCSESS project..
"Test at TCM will mark the first use of the RPB in the ACCSESS system. Successful testing will be a big milestone for the ACCSESS project, and an important step forward to reduce CO2 emission," says CO2 Capture Technologist Ahmad Wakaa, who is leading the ACCSESS project at TCM.
Aiming for TRL's at 6 and 7
TCM's New Site for Emerging Technologies is a hub for testing new technologies which are less mature than conventional amine-based carbon capture. In the case of both MOF4AIR and ACCSESS, development has progressed to such an extent following testing at Mongstad that a Technology Readiness Level of 6 and 7 (European scale) will be reached for each project respectively.
"We are doing our best to ensure that they succeed," promise Ahmad Wakaa and Roger Solheim.