Technology testing
Testing at TCM
Technology Center Mongstad (TCM) offers the world´s most advanced and flexible test arena for CO2 capture technologies.
Private companies from all over the world come to TCM to test and develop efficient and safe technologies which can be used at onshore industrial plants. In addition, scientific technology testing is conducted at TCM, serving as a benchmark for commercial technologies.
The combination of commercial and scientific technology makes us a leading competence center within carbon capture.  We have achieved excellent test results for our business partners, based on trust and confidentiality.


TCM's CO2  capture facilities consists of an amine plant and an ammonia unit in addition to a module site for emerging technologies (under development).  We have two live industrial flue gas sources; Equinor's Residue cracker at their refinery on Mongstad (13 % CO2), and its associated combined heat and gas power plant (3,5 % CO2), which will be revamped for heat generation and some electricity in early 2020. The different flue gas sources enable us to mimic emission gases similar to those from industries such as waste incineration and oil refining. TCM operates under an emission permit from the Norwegian authorities, ensuring safe and measurable results in every aspect of our operation.
In all of our technology testing, we are able to capture a significant proportion of the CO2. Therefore, the main focus is reduction of capture costs and environmental and technical risks, so that mass deployment of CO2 capture becomes affordable and plausible.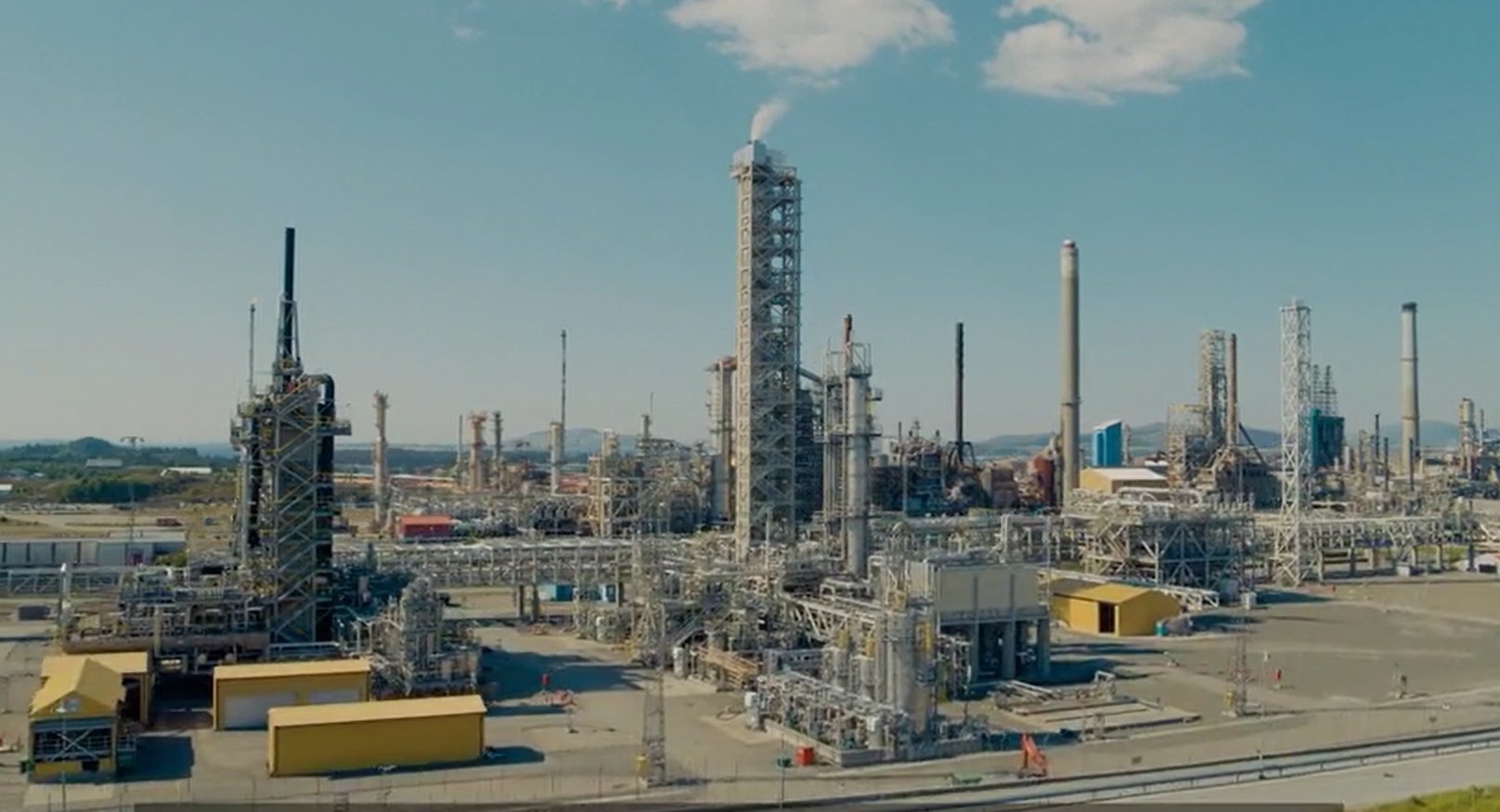 Ismail Shah Muhammed, Advisor Environment & Process Technology, tells us about testing activities at TCM.
Commercial testing at TCM
Since the operational startup in 2012, Aker Solutions (Norway), Alstom SA (France), Cansolv Technologies Inc (Canada), Carbon Clean Solutions (UK/India), ION Engineering (USA) and Fluor Corporation (USA) have tested their technologies at TCM. It is vital for TCM that private companies trust us in handling their proprietary technologies. We have comprehensive systems and routines for safe management of confidential information.
The private companies which come to TCM, usually receive funding support from governmental entities in their home countries. For instance, The U.S. Department of Energy (DOE) has awarded approx. USD 40 million to six American companies to come to TCM for advanced carbon capture technology testing. Both ION Clean Energy and Fluor Corporation, a global engineering and construction company, have conducted testing at our facility. TDA Research and MTR Incorporated have signed test agreements at TCM in 2019. Furthermore, SRI International, RTI International and InnoSepra LLC are also offered funding for testing at TCM in the future. The National Energy Technology Laboratory (NETL) is managing all these projects on behalf of the US energy department.
Scientific testing and research at TCM
The combined experiences from testing of recognized research-based and leading commercial technologies, has made TCM a global leading competence center in CO2 capture. Our policy is to share knowledge and experience from research activities to benefit the entire carbon capture and storage community through publications in reputed scientific journals and presentation at conferences on scientific technology test results.
Our research-based technology testing has been conducted with the openly available carbon capture liquid (solvent) called Mono Ethanol Amine (MEA). TCM has been able to capture up to 98 % of CO2 emissions with aqueous MEA (a blend of water and MEA), and to simulate a reduction of capture costs by nearly 14 % over several test periods (campaigns) under specific conditions. In 2019, TCM is testing a new open access capture liquid called CESAR 1 as part of the extensive EU-funded carbon capture and storage project ALIGN CCUS. Furthermore, TCM is offered EU-funding for future testing, with cutting-edge adsorbent solid materials, in the MOF4AIR project.
TCM collaborates with several universities and research institutions, among others SINTEF, the Norwegian University of Science and Technology (NTNU), , Imperial College London (ICL), University of Oslo (UiO), the Massachusetts Institute of Technology (MIT), the Technical University of Denmark (DTU), the University of Texas at Austin, the French National Center for Scientific Research (CNRS), the Korea Research Institute of Chemical Technology (KRICT),the National Energy Technology Laboratory (NETL), and University of Bergen (UiB).
The technology department at TCM is open to inquiries that can contribute to increased knowledge on carbon capture. For more information on our scientific research, please visit our website catchingourfuture.com.
Multiple test units for different technologies
TCM currently has two test units. The amine plant is a unit with generic capabilities developed by Aker Clean Carbon, now part of Aker Solutions. The unit has been utilized by five private companies in addition to scientific testing on the capture liquids MEA and CESAR 1. TCM also has a chilled ammonia unit, developed and licensed by former Alstom, now Baker Hughes (a GE company). Both these units capture CO2 by the means of a chemical liquid mix called solvent, consisting of water and either amine- or ammonia-based solutions.

In addition, TCM has a new test site for module-based units under construction for emerging technologies. It will be completed in 2020. This test site can be used to test novel technologies such as membranes or absorbents (solid materials binding with CO2), such as activated carbon materials and metal organic framework materials (MOFs). These emerging technologies are at a lower technology maturity level and creates new opportunities for technology development. The emerging and mature technologies could potentially be used in combination in industrial facilities.