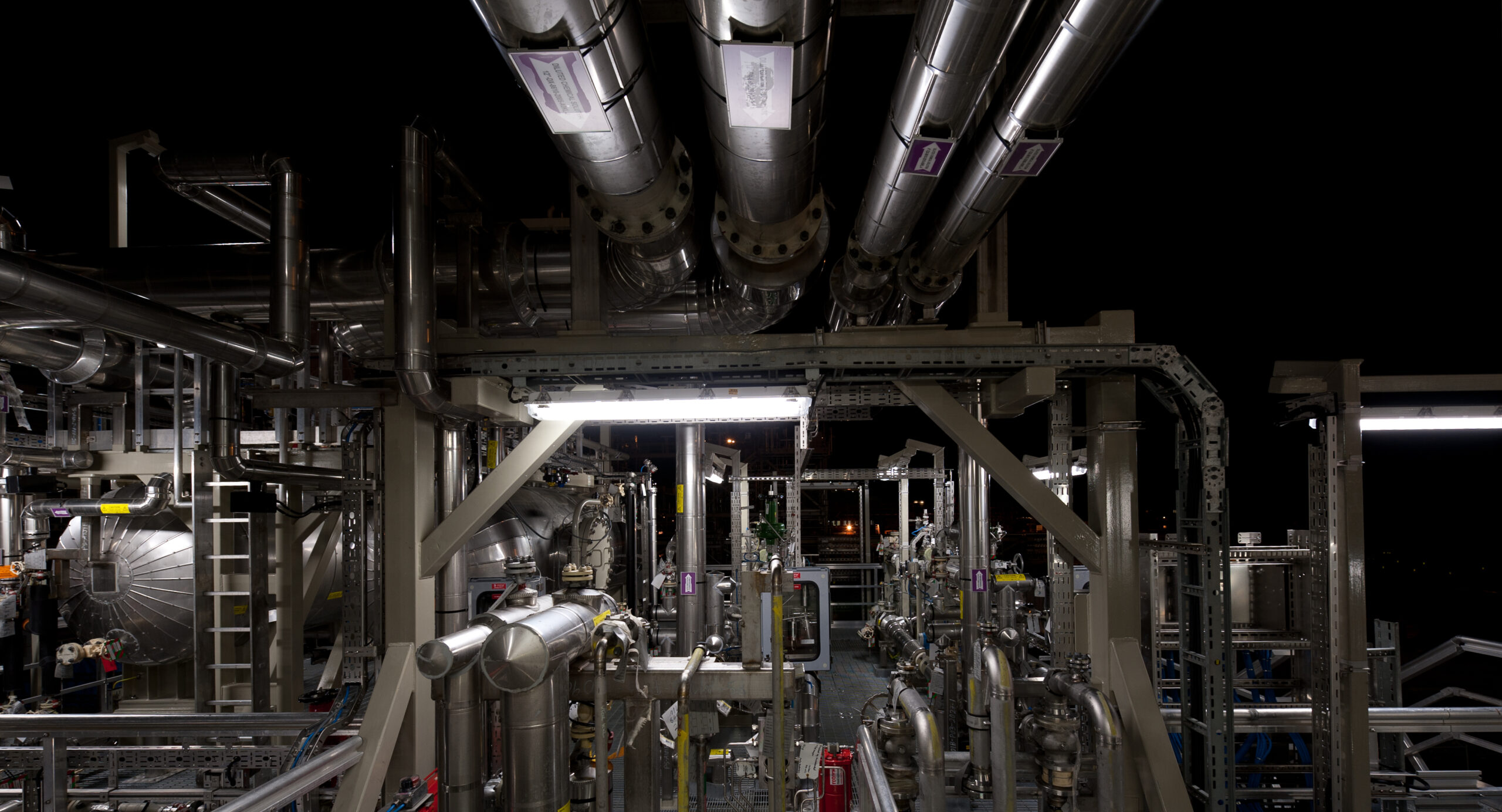 He had the dream job at TCM
Espen Steinseth Hamborg was Technology Manager for four years. – I had the dream job, he says in this interview.
---
Technology Centre Mongstad (TCM) has a 10-year anniversary in 2022. We celebrate ourselves with interviews with people who in various ways have had impact on the business in these years.
– Why did you apply for a position at TCM?
– After having taken my doctorate in CO2 capture, in 2012 I was employed by Equinor to work in this field. Just over a year later, the opportunity opened to become Technology Manager at TCM. I had then mostly worked in laboratories, and thought it was incredibly exciting to be able to contribute to the development of capture technology and knowledge in an industrial environment. So I applied, and was the lucky one who got the job.
– How was your first meeting with TCM?
– For me, the transition was smooth, because I had also participated in the process of building the technology centre. In the spring of 2012, I spent some time at TCM to see and learn, and also got to participate in the ceremony when Jens Stoltenberg opened the facility. My interest in what we could achieve with the technology centre had thus long been very alive. So when I started working in October 2013, I had a very strong and good feeling that I should now be able to work with what I really wanted. The expectations of both my own and the skilled technology colleagues were high.
– What will you highlight as the most rewarding and interesting work you took part in at TCM?
– When I started, there was a lot of skepticism about carbon capture as a concept, both in Norway and internationally. Therefore, we felt a very strong obligation to prove that we could actually help create a new industry that was useful in the climate battle. TCM's role has been and is to demonstrate that the capture of CO2 from flue gases is possible, through testing and qualification of various technologies and technology suppliers. However, at that time we moved into an unknown landscape, which was both exciting and at times a little intimidating. What I look back on as most rewarding is that we succeeded in moving boundaries and breaking down barriers in technological development. This is due both to the fact that TCM has the best facilities and personnel in the world that attracted the best technology suppliers and research expertise, but also that we had strong owners who were willing to invest in what we were doing.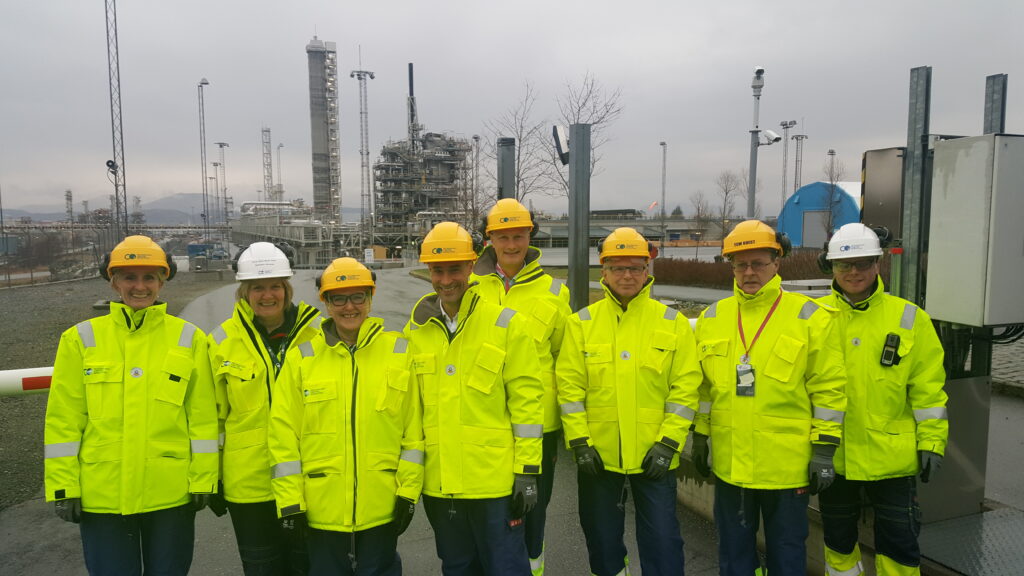 – Are there projects or events you remember back with special joy?
– The fact that we, together with Aker Carbon Capture (now Aker Clean Carbon) and Cansolv Technologies, managed to carry out their test campaigns in 2013 – 2016 with very good results, was of great importance both to Aker, Cansolv and to TCM. Among other things, this laid the foundation for us in Norway now realizing CCS as an industry through the Longship and Northern Lights project – without a doubt very gratifying.
What I remember as special both with this and later test campaigns, was the fantastic team effort that was put in by people from the various units at TCM. Involving people from different cultures and with different backgrounds in processes to achieve common goals can be demanding. But in a relatively small organization like TCM, it is both a virtue of necessity, and it gives enormous power if one succeeds. My best memory is that we gathered employees with different mindsets, approaches and views to professional discussions around the same table and found solutions that in total were very good.
– What do you think of as most challenging about your work at TCM?
– Everyday life at TCM generally went without major frustrations. It was enough to hang our fingers in, and the progress we experienced stimulated constant efforts and improvements. What was a bit tiring was how people in the environment – and especially in the media – related to the business. The use of CO2 resources on management and CCS was and is still challenging, and it became demanding time and time again to explain that what we were doing was not a waste, but an important measure for the climate.
– You say you had your dream job at TCM, what made you quit as Technology Manager?
– My departure was solely for a private reason. I commuted between Drammen and Mongstad, and in 2017 our first child was born. I prioritized the dad role over TCM, and have not regretted it.
– When you generally look back on 10 years of business at TCM, what do people that worked at TCM or still are working there have particular reason to be most proud of?
– It is that TCM has been a crucial contributor to the development and realization of the value chain for capture and storage of CO2 in full scale, both in Norway and globally. Both those who have invested in TCM and those who work there have had faith in it all the way – and everyone can rightly be proud of it.
– What is your wish for TCM the next ten years?
– TCM will exist as a technology centre that is both the most influential in the world and has a unique strength of knowledge, given that it makes the business relevant to new low-carbon technologies, such as hydrogen. I hope both the owners and the employees see the potential in expanding the repertoire for climate technology. TCM has all the possibilities.
Name: Espen Steinseth Hamborg
Age: 42
Education: Master's degree in chemical process technology at the Norwegian University of Science and Technology (NTNU) in Trondheim and doctorate in CO2 capture from the University of Groningen (RUG), the Netherlands
Marital status: Married, two children
Afiliation with TCM: Technology Manager 2013 – 2017, seconded from Equinor
Present position: Principal Researcher hydrogen and CCS in Equinor
– When you tell your friends and acquaintances about the business at TCM, what do you emphasize as the most important utility value?
– For my own part, I emphasize that I will hardly get such an exciting job again as the one I had at TCM. I tend to say TCM represents the largest research effort on technology in Norway since the Halden reactor, which was in operation for 60 years until it was shut down in 2018. The investment in the development of technologies for capturing CO2 is and will be an absolutely necessary part of the climate battle, and I think most people gradually beginning to understand that.