TCM; educates buyers and users of CO₂ capture technology
TCM, is not only the world's largest and most advanced test center for post-combustion CO2 capture technologies but also has been proven to be a technology neutral partner that exists to facilitate the mass deployment of the technology worldwide.
Advisory Services established in 2020
For ten years now, TCM stands as a valuable asset for the technology vendors around the world that aimed to verify and demonstrate their technology, including energy consumption and other cost saving claims.
Equally, if not more important is that TCM is also the only amine-based CO2 capture plant, at such large scale, that operates non-proprietary campaigns and produces unique public knowledge that has been distilled into fundamental understanding of the technology. Centered around this knowledge, TCM launched Advisory Services, in 2020 and since then flagship CO2 capture projects around the world such as Longship but also individual technology buyers and project owners are coming to TCM to acquire access to key learnings that will enable them to become educated buyers and users of CO2 capture technology.
Introduction to TCM
TCM is owned by the Norwegian State (managed by Gassnova, 73.9%) together with the industrial partners Equinor (8.7%), Shell (8.7%) and TotalEnergies (8.7%). TCM's owners are dedicated to make a difference in combating climate change and they do so, among other, by investing throughout the full CCS supply chain as they are also the largest stakeholders in the Northern Lights projects, the storage part of Longship.
TCM has been recognized as an international leading competence center for CO2 capture that offers:
Test facilities in industrial conditions, unparalleled in scale and flexibility, matched with a highly qualified workforce, open and neutral for all technology developers and vendors around the world.
Public access knowledge center that brings together academic and industrial players with the shared purpose of improving the feasibility and deployment of the CO2 capture technologies.
Advisory Services that turn the vast amount of knowledge and experience accumulated from non-proprietary campaigns into comprehensive learnings for industrial applications, priceless to all technology buyers and users.
More than NOK 6 billion have been invested in construction and development of TCMs test facilities at Mongstad. The site consists of an amine plant, an ammonia plant, and a site for emerging capture technologies. All three have access to two industrial flue gas sources from Equinor's refinery and gas fired Combined Heat and Power (CHP) plant at Mongstad. The CO2 content of the two industrial streams allows TCM to test CO2 capture both at its thermodynamic limits with the low CO2 concentration of CHP stream, and at the complex chemistry conditions that the refinery stream is creating in the process. The existing capability to recycle and dilute enable us to also imitate emission gases of other industries such as waste incineration.
TCM operates under an emission permit from Norwegian regulators, ensuring safe and verifiable results in every aspect of operation. TCM together with the Norwegian authorities underwent a long journey, started before its operations in 2012, to develop the emission permit process for an amine-based CO2 capture plant. This process is strictly followed for every new campaign at TCM. Moreover, the learnings and approach taken on emission permitting may be employed for most full-scale industrial capture projects.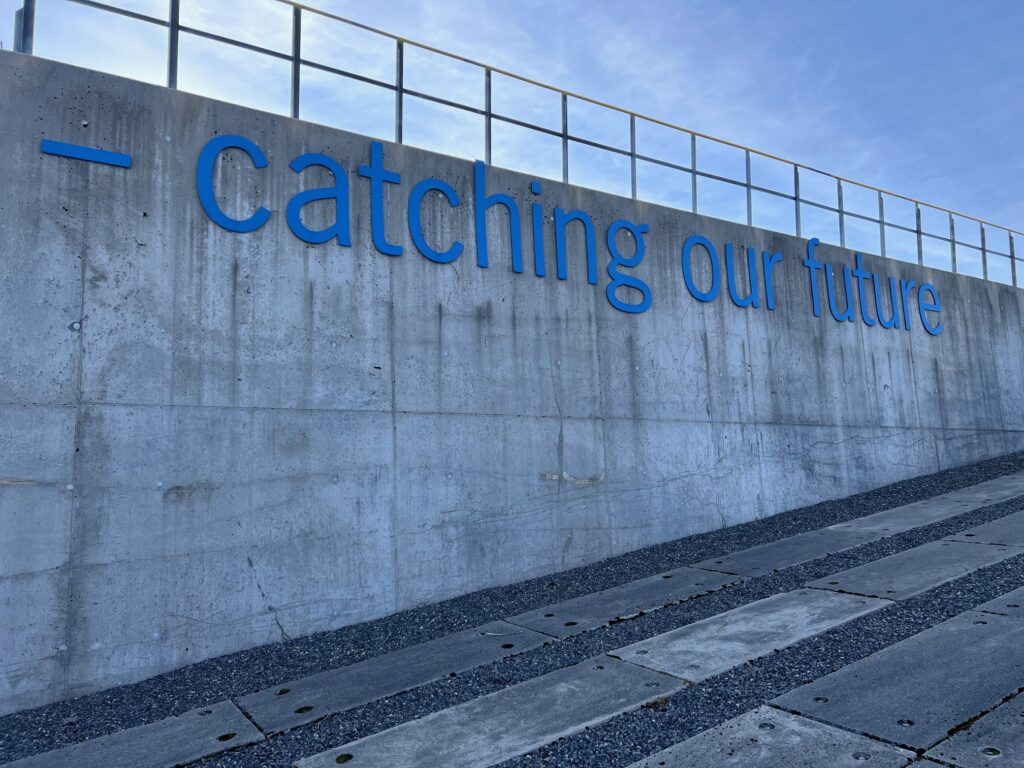 The key players
Since TCM started operations in 2012, most of the key players in the CO2 capture market have tested, derisked and demonstrated industrial scale technologies at its facilities. As it is shown in Figure 1, Alstom, Shell Cansolv, Aker Solutions, CCS Limited, ION Engineering, Fluor Corporation and Mitsubishi Heavy Industries have all conducted thorough testing of their proprietary solvents at TCM's Amine and Chilled Ammonia plants. TCM has given full priority in supporting the technology developers and vendor companies during the 28,000 hours of total proprietary testing in almost ten years.

In 2021, TCM started operations of its Site for Emerging Technologies which is designed for smaller scale testing of lower Technology Readiness Level (TRL) technologies when compared to the TCM amine facilities. MTR and TDA were the first to complete the demonstration of their technologies at this site. Three more projects are planned to test their technology until the end of 2023, when the current operational agreement of the TCM JV is to be renewed. More information on TCM's Site for Emerging Technologies.
Open scientific campaigns
Since 2013, TCM owners funded, together with EU and US DoE, numerous open scientific campaigns, with non-proprietary solvents (Figure 2). These campaigns were conducted in partnership with recognized universities and research organizations around the world addressing typical technical pitfalls observed in CCS projects such as:
Chosen technology does not match flue gas characterization resulting in degradation and emission permit issues.
Actual operating environment often not tested.
Lack of validated simulation and analytical models and prediction tools.

Based on more than 20,000 hours of non-proprietary testing TCM has accumulated world-leading know-how on mitigating the above risks as well as other risks related to operations such as:
Forced use of Oil & Gas industry standards which results in high costs.
Risks and failure modes of key equipment have not been systematically identified.
Long term effects of corrosion and fouling of the plant on capture performance and energy consumption.
TCM has demonstrated reduction in cost
A series of testing campaigns that was carried out by TCM and its owners in the amine capture plant aimed to study various cost saving operating options relevant for combined cycle gas turbine plants. This was one of the first times that such a structured campaign was executed at a scale that can provide relevant basis for scale up and industrial design. The results, as illustrated in Figure 3, showed encouraging cost reduction potential for energy consumption and capital cost of the amine plant. Detailed descriptions of the test campaign and analysis of the results are available here.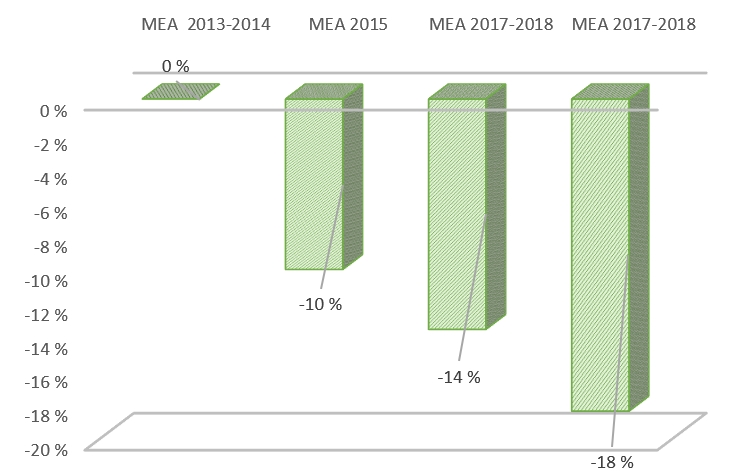 TCM's Advisory Services are facilitating the "translation"
TCM "translate" all the aforementioned knowledge from the TCM scale to the industrial projects. Reports summarizing key learnings, tailor-made advisory projects and workshops are some of the ways that are serving as the vehicle that transfers knowledge. Some examples of how TCM's experts are providing valuable contribution to the different phases and milestones of the CO2 capture projects are listed below:
Examples of Advisory Services Standard Offerings
Generic CO2 Capture prosess
Key lessons from TCM on solvent and waste handling.
Key lessons from TCM maintenance.
Key lessons from TCM start-up and shutdown.
Key lessons from TCM operation on thermal reclaimer.
Summary of TCM learnings on foaming.
Key lessons from TCM process control.
CO2 Capture plant design
General philosophy for CO2 capture plant design.
Guidelines and recommendations for absorber design.
Guidelines and recommendations for regenerator design.
Guidelines and recommendations for thermal reclaimer design.
Guidelines and recommendations for water wash systems design.
Guidelines and recommendations for heat exchangers design.
Operational Academy
Key lessons from TCM on solvent and waste handling.
Key lessons from TCM maintenance.
Key lessons from TCM start-up and shutdown.
Key lessons from TCM operation on thermal reclaimer.
Summary of TCM learnings on foaming.
Key lessons from TCM process control.
Examples of tailor-made Advisory Services Projects
Smart review of pre-feasibility and feasibility study.
Review of design basis.
Develop preliminary process simulation and sensitivity analysis, based on non-proprietary solvents, for bench-marking purposes.
Develop preliminary design of key equipment, based on the above model, for bench-marking purposes.
Support in piloting phase (advice on test plan, on lab procedures and test results review).
Support in technical & HSE related risk identification.
Participate & support in HAZOP studies.
Support in specific questions on maintenance, spares etc.
Operator training.
Support in commissioning and start-up.
Support in troubleshooting (emissions, thermal performance, solvent degradation & reclaiming etc.).
Other
TCM's Advisory Services were launched in 2020 and despite the challenges of the pandemic, managed to develop an impressive portfolio of projects as it is illustrated on Figure 4 below.
Supporting Longship
Support of "Longship" which is the biggest climate project ever, undertaken by Norwegian industry has been one of the main focus areas of our team. TCM delivered Advisory Services to both main capture projects of "Longship". Contributed with its expertise in early studies of Hafslund Oslo Celsio`s planned Waste to Energy plant, a full-scale project at Klemetsrud in Oslo, and by participating to HAZOP assessment of the capture project of Heidelberg Materials Brevik cement factory of Heidelberg Cement. We also offered our services to Statkraft, Kvitebjørn Varme and Hoegh LNG, in important Norwegian CCS projects. More information on CCS Norway and "Longship"
TCM also provided advisory services to OGCI (Oil and Gas Climate Initiative), the USD $1 billion climate fund founded by the world's largest energy companies. Some examples of other projects that have requested TCM's support in interesting studies are Net Zero Teesside, Phillips 66 and SSE Thermal, all leading projects in UK CCS arena.
At the moment, TCM and the Advisory Services team are supporting more projects in Europe and Norway and are excited with the positive shift that is happening around the world in political, social and industrial level. CCS is now recognized as one of the ways to fight against climate change and TCM will be in the forefront of that fight!