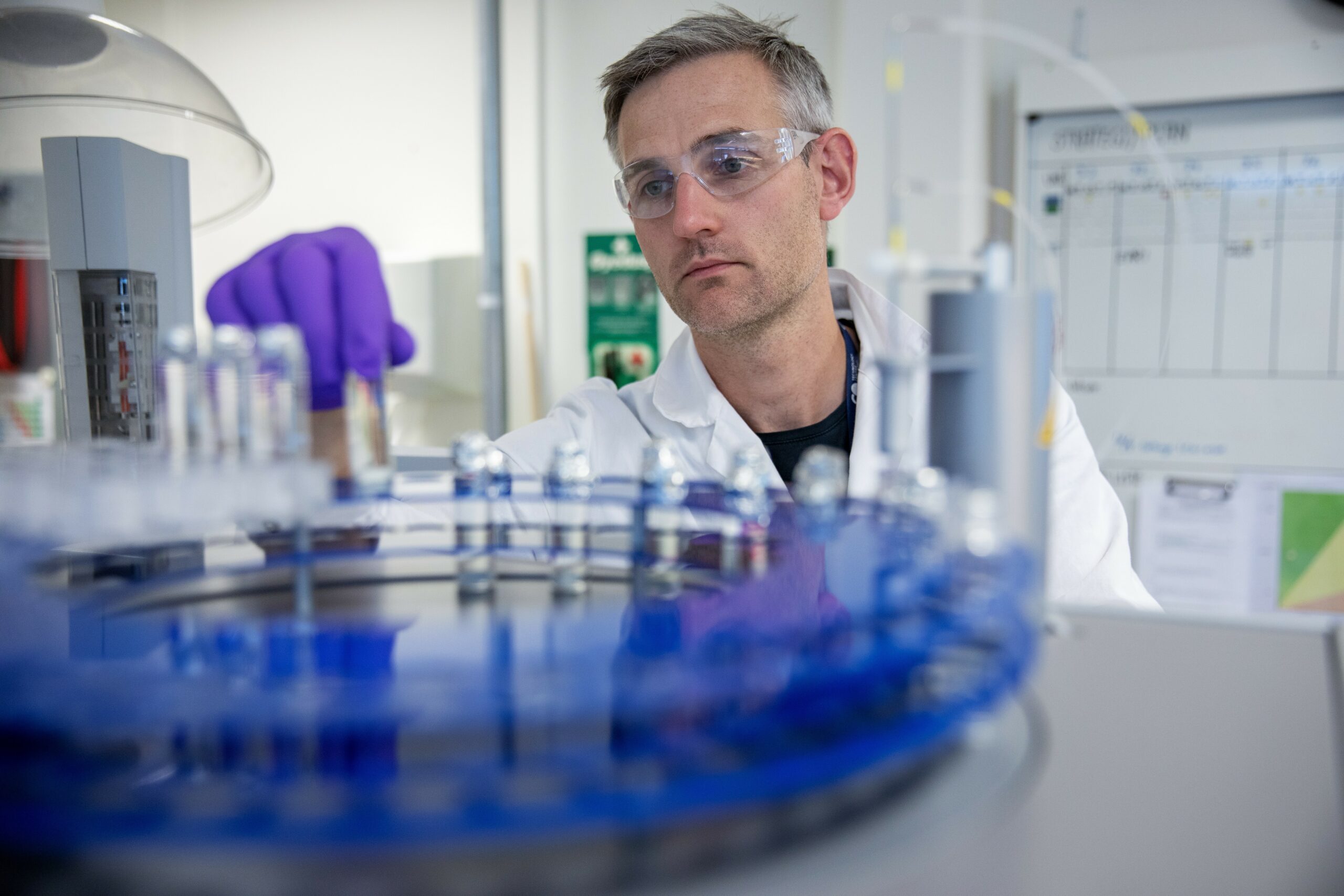 TCM instrumental in commercial deployment of CCS
All seven technology suppliers who have conducted testing in TCM's amine plant have either previously participated in FEED studies relating to the establishment of full-scale carbon capture plants in Europe and North America or have gone on to do so following their work at TCM.
"This illustrates the importance of TCM in developing the capture and storage industry the world needs to achieve the long-term goal of net zero emissions," says Muhammad Ismail Shah, TCM's Managing Director.
Full-scale capture facility
When public and private sector stakeholders with significant CO2 emissions consider whether to construct a full-scale capture facility, there are several phases to the process encompassing planning, project maturation and decision making. The first phase is pre-planning or screening, which establishes whether the proposal is realisable and determines rough cost estimates. The scope of the project is largely undefined at this stage and this phase represents the point in the project life cycle where the least effort is required. Cost estimates at this juncture are typically on a +/-50% basis. If the outcome of this phase is positive, a more thorough study (known as a feasibility study) is conducted to further refine the concept and define the scope in order to provide a better understanding of costs with an uncertainty factor usually in range of +/- 30 – 40%.
Front End Engineering and Design
"If a decision is taken to proceed from this stage, the next project phase is what is known as the Front End Engineering and Design (FEED studies). This involves a preparing a description of how all major equipment, instruments, piping, structures etc. that the facility entails will be designed, as well as its integration and interfaces with other parts or systems of the application, including thorough calculations for the need for energy and materials in the capture process. Cost uncertainty in this phase is typically confined to +/-15-20% percent," says Shah.
In other words, the outcome of the FEED phase is decisive in determining whether ground will be broken on the project following the final phase of Detailed Engineering, and a further reduction in cost uncertainty to +/- 5 – 10 %. "The construction of both of the two capture projects included in the Norwegian Longship project has been the subject of planning in all four phases as described, with Aker Carbon Capture as the technology supplier to the cement factory in Brevik and Shell Cansolv to Hafslund Oslo Celsio respectively."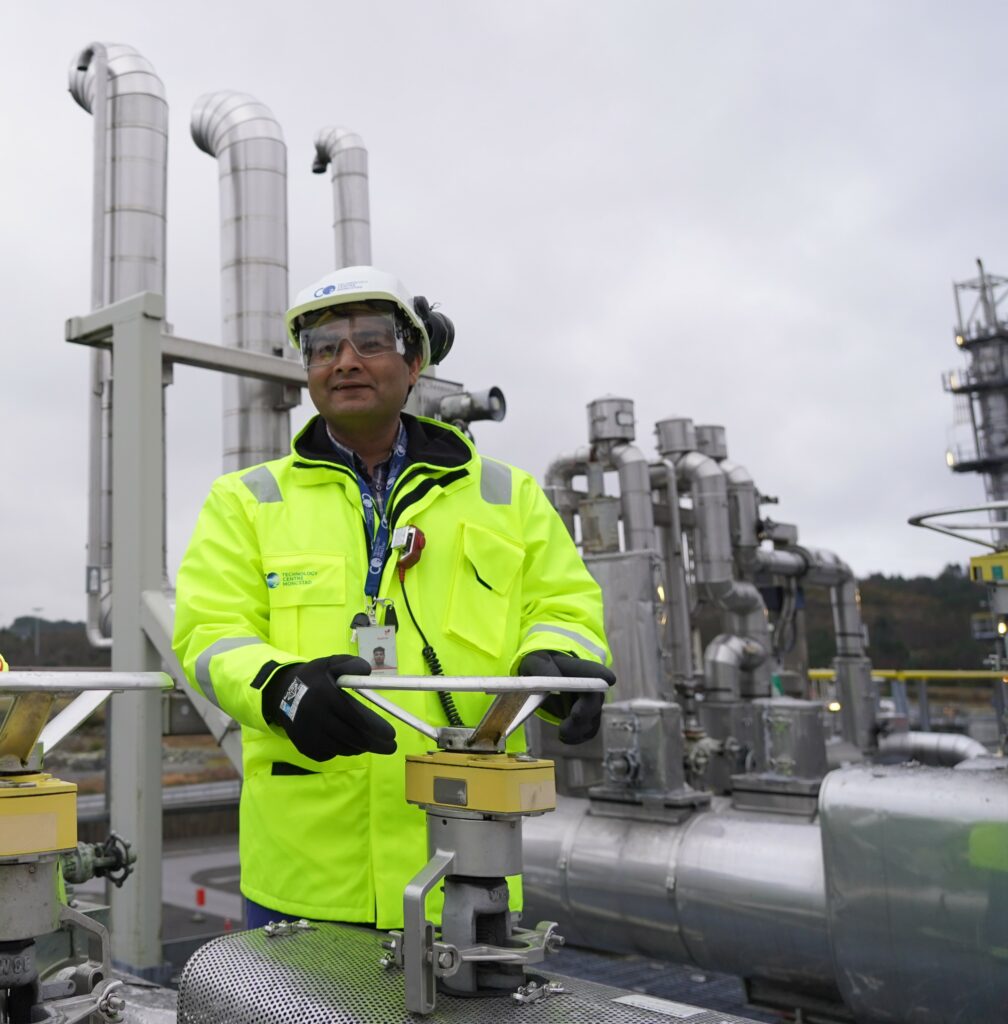 CCS must pick up the pace
TCM's Managing Director notes that only in a single case – a test centre in the USA – has technology been selected for use in a capture facility without prior testing taking place in the amine plant at Mongstad. "This shows the importance of TCM as a necessary milestone on the road to testing and verifying capture technologies and mitigating all technical, environmental and financial risks that industries all over the world will depend on in order to achieve the net zero goals," he emphasises.
"I am certain that a number of the projects shown in the FEED overview will make final decisions on investment and construction by the end of 2024. Yet we must also recognise that the pace of establishing new CCS projects must greatly increase in order to meet adopted targets on climate neutrality. This in turn assumes that the technology suppliers have a suitable forum for testing and verifying technologies on an almost full scale. TCM is uniquely positioned in this respect," says Muhammad Ismail Shah.
Technology suppliers who have used TCM's amine plant.
| | | |
| --- | --- | --- |
| | Technology | Campaign (Year) |
| 1 | Aker Clean Capture | 2012-2014 |
| 2 | Shell Cansolv | 2014-2015, 2016, 2022 |
| 3 | Carbon Clean Solutions | 2015-2016 |
| 4 | Shell Cansolv | 2016 |
| 5 | Ion Engineering | 2016-2017 |
| 6 | Fluor | 2018-2019 |
| 7 | Mitsubishi Engineering (MHI) | 2021 |
| 8 | RTI International | 2022 |
| 9 | Shell Cansolv | 2023 |