TCM prepares to demonstrate MOF-based CO₂ capture technology
Technology Centre Mongstad (TCM) is part of the MOF4AIR project for carbon capture. Recently representatives from the Spanish engineering company EDIBON visited Mongstad to discuss the design of the skid to be tested at TCM's site for emerging technologies in 2022 – 2023.
---
MOF4AIR is a Horizon2020 project gathering 14 partners from eight countries in Europe and Asia to develop and demonstrate the performances of MOF-based CO2 capture technologies in power plants and energy heavy industries. MOF4AIR stands for Metal Organic Frameworks for carbon dioxide Adsorption processes in power production and energy heavy industries. University of Mons in Belgium is coordinating the project as a research centre with a strong experience on the MOF thematic, as well as the different carbon capture processes.
The project gathers in total six research centres with the needed expertise for the project, three SMEs (subject-matter expert) specialized in the production of the MOFs and their shaping at an industrial scale, three demonstration sites, a cement association and one SME specialized in communication and dissemination.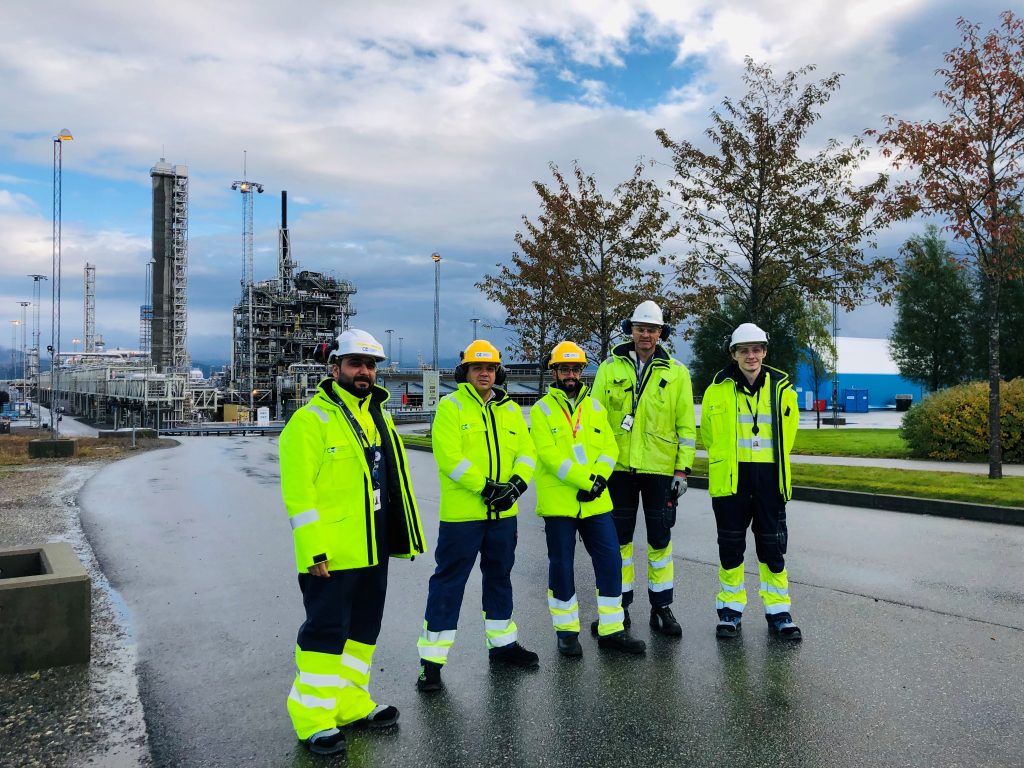 - TCM is, together with TÜPRAS at Turkey and SOLAMAT at France, chosen as demonstration sites for the project, tells Ahmad Bashir Wakaa, Process Engineer at TCM. – EDIBON is the EPC contractor for the project, and the discussion with them took place around the design of the skid which will be tested at our Site for emerging technologies in 2022 – 2023, he says. This is, in essence, a 40-foot high cube container which consists of two different parts; the process area and the operator's area.
TCM is one of the three different industrial sites that will validate and demonstrate the MOF technology through a six months test campaign in order to get the technology developed and achieve the objectives of the project.
If you are interested to learn more about MOF4AIR project, visit the homepage and MOF4AIR Project at LinkedIn.