TCM to advice Wärtsilä on carbon capture
Wärtsilä Marine Systems has entered into an agreement with Technology Centre Mongstad (TCM) for advisory services in connection with the establishment of a pilot plant at Moss in Norway for capturing CO2 on board ships.
---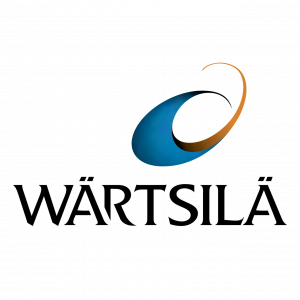 The purpose of the project is to design and upgrade systems for cleaning smoke and exhaust gases (scrubbers) to also capture CO2 from the exhaust. Among other things, TCM will contribute expertise on emissions and HSE. – Wärtsilä has conducted extensive research and development which show that carbon capture and storage (CCS) in the maritime sector technically is possible. We look forward to helping this technology to be used in the future, says Ernst Petter Axelsen, CEO at TCM.
Advisory services are a priority area
Since its inception in 2012, TCM has conducted 13 tests of various carbon capture technologies for private companies and research-based institutions, and three more such campaigns are planned this year. – In addition, we have been an advisor for several projects internationally for the deployment and implementation of CO2 capture in full scale. Many will use the knowledge and experience we have gained to reduce the risk of errors in the planning and implementation of such projects. As the capture and storage industry now takes new steps in many countries, advisory services are also becoming an increasingly important business area for TCM, Axelsen emphasizes.
Huge advantage for Wärtsilä
Through the collaboration with TCM, Wärtsilä receives expert assistance for modeling processes related to CO2 capture and storage, and for safeguarding health, environment and safety aspects in the capture process.
– TCM's support gives Wärtsilä access to a deep well of insight and expertise on carbon capture technologies, alongside world-leading facilities that will enable us to bring a maritime CCS solution to market, says Wärtsilä's General Manager Technical R&D, Jan Gannefors. – This agreement gives us a huge advantage in solving the challenge of reducing emissions on ships and supporting the industry's wider decarbonisation pathway.
Can provide emission reductions relatively quickly
– CCS onboard vessels is clearly a substantial undertaking, but one that we believe we are well placed to pioneer, says Sigurd Jenssen, Director, Exhaust Treatment at Wärtsilä.
– Carbon capture is exciting because it can provide significant reductions in a relatively short timeframe. This is important in the context of the industry's overall decarbonisation transition, as it will enable us to safeguard existing assets as we move to a cleaner mode of operating, Jenssen adds.