TCM to join major international partnership on carbon capture and storage
Technology Centre Mongstad (TCM) will strengthen its efforts in developing technologies to fight climate change. Today a memorandum of understanding between three international organizations; TCM, DNV GL and SINTEF, was signed to further develop carbon capture and storage technologies.
---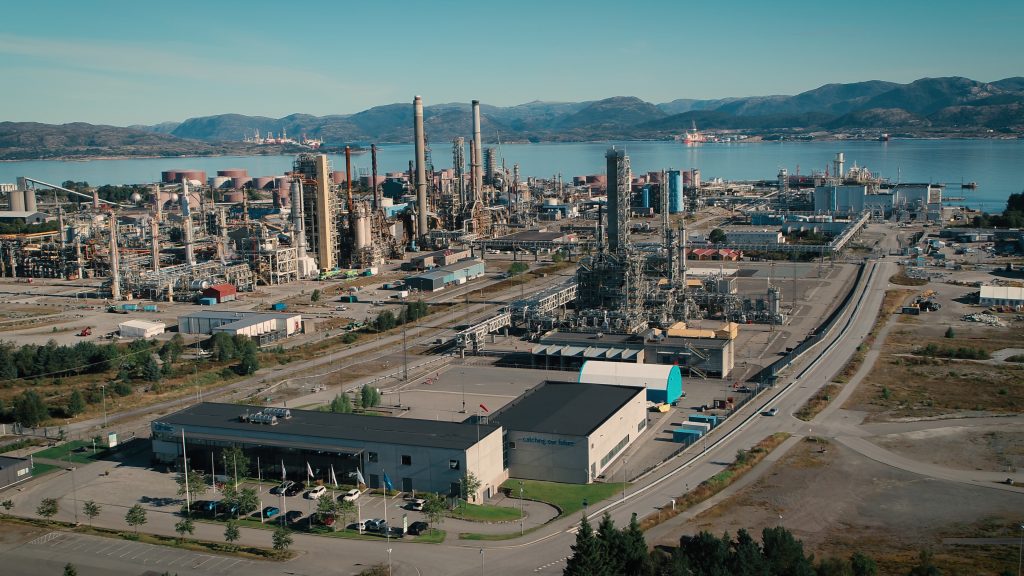 "Our common goal is to facilitate the adoption of carbon capture and storage (CCS) technologies in CO2 intensive industries", says Ernst Petter Axelsen, Managing Director at TCM.
CCS is a critical technology to deliver deep emission reductions in many industrial processes that are vital to the global economy, such as steel and cement. Scaling the technology will be critical to the industrial sector's ability to support national and international climate change targets.
The aim of the memorandum of understanding is to help bridge the gap from pilot demonstration to wide scale commercial deployment. TCM's capability to allow large scale demonstration of CO2 capture technologies is key to lower the cost and risk of deployment of the technologies at scale. Our mandate is to reduce cost and risk for emerging CCS projects through sharing our accumulated knowledge.
As part of this development DNV GL and SINTEF will guide and support processes to qualify the technologies for intended industrial application. Upon successful validation of performance, a statement of qualified technology can be issued by the certification body DNV GL to raise stakeholder confidence in the technology.
"Longship" offers new opportunities
TCM has already provided advisory services to several CCS project developers. The company has been supporting the two potential full-scale CCS projects in Norway with expertise on CO2 capture; Fortum Oslo Varme (owned by Fortum and Oslo City) in Oslo, and at Norcem's cement factory in Brevik (owned by Heidelberg Cement). In a Government White Paper to the Norwegian parliament submitted 21. September, the Government proposed to launch a project named "Longship", including financial funding to these carbon capture-projects and to "Northern Lights", the transport and storage project.
Both main CCS technology vendors to these planned CCS projects have run test campaigns at TCM and SINTEF, and have had their technologies qualified by DNV GL.
"The Government's decision opens up for a huge investment in technology development, where TCM, together with DNV GL and SINTEF, will play an active role", Axelsen says.
Advisor for large climate fund
"TCM also provides advice to OGCI CI, the USD $1 billion climate fund founded by the world's largest energy companies. Furthermore, TCM shared scientific knowledge and operational expertise with the first Asian open-access technology centre i.e., the Haifeng CO2 pilot plant in China", he says.
CCS can help solve several problems
Axelsen emphasizes the importance of the three international organizations with recognized expertise on carbon capture and storage joining forces to provide advisory services worldwide.
"In many countries, CCS now is being highlighted as a vital part of the solution not only to the climate change, but also to reorienting the economy into a green and just future with minimum disruption to the regions of the world relying on heavy industries. Together with DNV GL and SINTEF we want to actively contribute to a sustainable future by sharing our knowledge in CCS," he says.